Empowering individuals to meet life's challenges.
Therapist. Diagnostician. Collaborator.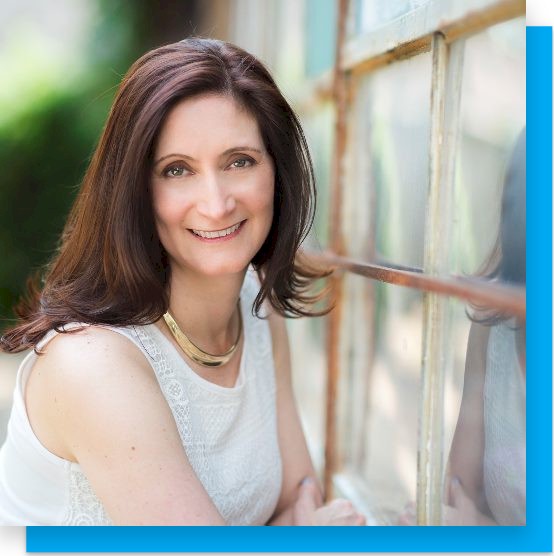 Authority to Practice Interjurisdictional Telepsychology (APIT), Granted by PSYPACT Commission, effective 8/3/20, #4963
Licensed Psychologist, GA #2736
Registered Telehealth Provider, FL #288
Certified School Psychologist
I have been on a quest to help others thrive for more than 25 years. I have collaborated within a variety of professional and educational environments, from public and private schools, universities, private practice to remote health care settings. I shifted to remote delivery of services after a temporary move to Connecticut in 2016. Like any good life-upending transition, it became an opportunity to develop new expertise in telehealth and the tools to deliver high quality care to clients from a distance. I had no idea how important these skills would become! Having returned to the Atlanta area in 2022, I continue to offer telehealth therapy and assessment services, but I have also resumed in-person options.
I am a licensed psychologist in Georgia, a Florida telehealth provider, a PSYPACT credentialed psychologist, and a certified school psychologist. I am an eternal learner and advocate for evidence-based practices in mental health because they work; it is not magic, and you can learn these, too. I can't help getting overly excited about neuroplasticity and the ability make physical changes in the brain by practicing new habits! That is amazing and empowering. We are so much more capable than we give ourselves credit for. I tend to be straightforward, structured, and down-to-earth in my approach. I have a holistic view of mental health informed by training as a yoga instructor, mindfulness teacher, self-compassion training and a long-standing meditation practice. I also view functioning through a developmental framework informed by years as an adjunct professor teaching lifespan developmental psychology to college students.
In terms of diagnostic and assessment expertise, I've been a certified school psychologist for 25 years and in that capacity have been conducting comprehensive psychoeducational evaluations, and working with parents and school personnel to support students, and working with adults to sustantiate previous diagnoses for college or graduate school accomodations, or to assist in diagnosis and and inform treatment in adulthood. It's satisfying to present diagnostic findings in a way that is meaningful and practical and enjoy using the latest technology in conducting assessments.
I would be happy to talk more if you feel we might be able to collaborate in supporting you or your child.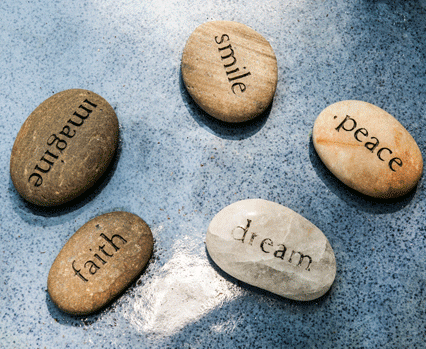 Assessment
Types of assessments offered:
Comprehensive psychoeducational evaluations for learning, emotional, behavioral and attention concerns.
Reevaluation of previously diagnosed problems to use in college or graduate school planning.
Assessment/diagnosis of ADHD, detailed executive functioning analysis, and personalized goal setting plan to be used in therapy or coaching.
All testing is completed by me, a doctoral level licensed psychologist and certified school psychologist with more than 25 years of assessment experience; 
I do not hire others to conduct any part of my evaluations.
Defining the problem accurately is the first step to intervening effectively. It can be hard to know what to do without a clear picture of the problem. That is where a detailed assessment and intervention plan can ensure that you are directing resources appropriately. Assessment services can be targeted and specific, or offer a more comprehensive, wide-angle view.
Assessments for school-age through college students are usually comprehensive in nature and obtain multiple viewpoints including behavior ratings from parents, teachers and from the student, in addition to testing completed in a one-on-one setting.
Assessments for adults tend to be more focused on a specific question such as whether or not attention problems, anxiety or depression symptoms might be getting in the way of functioning. Together we can make a plan of assessment to inform accurate diagnosis and guide intervention.
Remote, Hybrid and In-Person testing options:
Some assessments, such as social-emotional evaluations and ADHD assessments, can be conducted entirely remotely. This is done through online ratings, and interviews and assessments conducted in real time using a HIPAA-compliant telehealth platform. Comprehensive psychoeducational evaluations include cognitive, academic, memory and processing measures, which I believe are ideally conducted in person. For most psychoeducational evaluations, a hybrid approach that includes telehealth sessions for intake and feedback sessions, and in-person testing testing sessions is a very effective model. My in-person testing sessions are conducted in my Atlanta area office located at 1 Concourse Pkwy, Suite 800, Atlanta, GA  30328.
What scheduling a comprehensive psychoeducational evaluation will entail:
Intake session with parents (60 minutes, in person or telehealth)
Two testing sessions for the student of about 3 hours each, conducted in person. One of these can be on a Saturday to reduce time out of school.
Feedback session with parents (75 minutes, in person or telehealth).
Detailed written evaluation report 25+ pages with testing results, diagnoses if appropriate, and recommendations.
It takes courage to create the time and space to make mental health a priority—it will pay dividends for years to come! Frequently told that I have a calming and empathetic presence, my goal in therapy is to create an environment of acceptance and compassion where clients can unpack what needs to be unpacked, develop insight regarding the patterns and habits that no longer serve them, and work towards learning new skills and shifting habits to create the life they want.
My preferred evidence-based modalities for achieving this include cognitive behavioral therapy (CBT), mindfulness strategies, positive psychology, increasing resilience, and supporting healthy lifestyle behaviors, which are a foundation for mental health. Through our shared safe and supportive space, I look forward to collaborating to help you develop the skills to accomplish your goals and achieve greater resilience.
Don't take my word for it – here's what my clients have shared:
"She's very compassionate, attentive, and a very good listener. I feel free to express my thoughts and feelings without being judged or criticized. She has helped me to see and feel more to who I am and can be with choosing to think, breathe, relax, and not to react to every situation without thought. I truly enjoy and appreciate our time together."
Minnie, age 58
"I am grateful every day. There was so much I wasn't enjoying by letting anxiety and depression control me. Yes, there are still things that stress me day to day, but they don't control me anymore…This is where I can push myself a little more. I let fear control my life for so many years. The best thing I can do now is to live the rest of my years without fear being in control."
Linda, age 35
"I just got word from the Professional Engineering Exam that I have been approved for double time, a reader, breaks and separate room. Everything we wanted. Now I just need to study more and pass the exam. I just want to thank you again for your help…(several months later) I just wanted to let you know that I have passed the exam. I don't think I would have done it without my accommodations. Thank you so much for so quickly helping me out."
Adult Graduate Student