About Me

I have been on a quest to help others thrive for more than 20 years. I have collaborated in a variety of professional and educational environments, from public and private schools, universities, private practice, remote health care settings, and now in your living room, by way of virtual technology! I began a shift to remote delivery of services after moving from Atlanta in 2016, and have now returned back home as of 2022. Like any good life-upending transition, it became an opportunity to develop new expertise in telehealth and the tools to deliver high quality care to clients from a distance. I had no idea how important these skills would become in today's healthcare world.

I am a licensed psychologist in Georgia and Connecticut, a Florida telehealth provider, and a nationally and state certified school psychologist. I have the authority to practice interjurisdictional telepsychology granted by the PSYPACT Commission. I am an eternal learner and advocate for evidence-based practices in mental health because they work; it is not magic, and you can learn these strategies, too. I can't help it if I get overly excited about neuroplasticity and the ability make physical changes in the brain by practicing new habits! That is amazing and empowering. I tend to be straightforward, structured, and down-to-earth in my approach. I want to help you develop insight, and a personalized set of tools and skills to meet life's challenges with greater resilience and confidence.

I am not accepting new therapy clients at this time.

APIT granted by PSYPACT #4963
Connecticut, Licensed Psychologist #3607
Georgia, Licensed Psychologist #2736
Florida, Telehealth Provider #388
Nationally Certified School Psychologist
ADHD Certified Clinical Services Provider
Adjunct University Professor
Mindfulness Instructor
Certified Yoga Instructor
Therapy

It takes courage to create the time and space to make mental health a priority—it will pay dividends for years to come! Frequently told that I have a calming and empathetic presence, my goal in therapy is to create an environment of acceptance and compassion where clients can unpack what needs to be unpacked, develop insight regarding the patterns and habits that no longer serve them, and work towards learning new behaviors to create the life they want.

My preferred evidence-based modalities for achieving this include cognitive behavioral therapy (CBT), mindfulness strategies, positive psychology, increasing resilience and supporting healthy lifestyle behaviors, which are a foundation for mental health. Through our shared safe and supportive space, I look forward to collaborating to achieve your mental health goals.

I am not accepting therapy clients at this time.

APIT granted by PSYPACT #4963
Georgia, Licensed Psychologist #2736
Florida, Telehealth Provider #288
Connecticut, Licensed Psychologist #3607
Assessment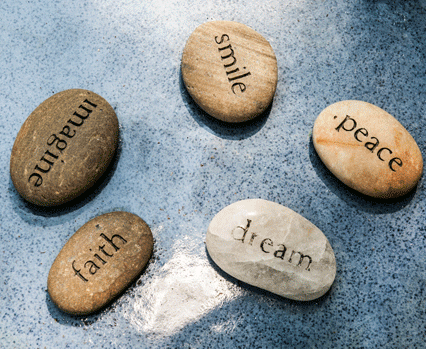 Defining the problem accurately is the first step to intervening effectively. It can be hard to know what to do without a clear picture of the problem. That is where a detailed assessment and intervention plan can save hours of guesswork and false starts and make sure that you are directing resources appropriately. Assessment services can be targeted and specific, or more comprehensive and offering a wide-angle view.
After hours of supporting your child's online learning during Covid-19, are you wondering if they are having problems with learning? With attention? Or you just aren't sure but certain that something is not clicking the way it should be? We can talk about that and we can get more information, so you aren't fumbling in the dark trying to figure out how to help your child. Assessments for school-age through high school-age students are usually more comprehensive in nature and obtain multiple viewpoints to more accurately zero in on identifying the problem.
Maybe you have concerns about your own capacity to attend, to manage your behavior and emotions, or feel that the level of anxious or depressive thinking is getting in the way? Maybe you are a young adult who was diagnosed with learning, attention or emotional problems in childhood and feel like you need to revisit these issues now that you are older. Assessments for adults tend to be more focused on questions like do I have undiagnosed ADHD? Am I depressed? Do I have an anxiety disorder? There is no need to wonder about these things when we have the tools to construct a plan of support and action based on a clear understanding of the problem.
Remote versus in-person assessment?
These times require a certain amount of flexibility and adaptability. Client health and safety is of course, the most important guiding principle. Some types of assessment can be easily conducted remotely, such as online ratings, and completing interviews and self-report assessments. Some cognitive, processing, and academic testing can be modified for administration in a remote setting. Equivalency studies of in person testing compared to remote testing suggest that the results are comparable and that remote assessment produces valid results; though it is important to keep in mind that most tests were not designed and normed to be given remotely. It is important to carefully weigh the options and determine the best course of action in your particular situation. Social-emotional and ADHD evaluations are easily adapted to remote-only administration. More comprehensive evaluations involving cognitive, academic and processing assessments work best in a hybrid format, with at least one in-person assessment session.
Assessments offered:
Comprehensive psychoeducational evaluations for learning, emotional, behavioral and attention concerns for school age children through adolescents.
Reevaluation of previously diagnosed learning, emotional or attention problems to be used for college or graduate school planning and accommodations for college age through young adults.
Assessment/diagnosis of ADHD with detailed executive functioning analysis and personalized goal-setting plan for use in therapy or coaching.
I offer a free 15-minute consultation to discuss your questions and what assessment plan fits your needs. I have very limited availability for assessments.

Client Testimonials
Don't take my word for it – here's what my clients have shared:
"She's very compassionate, attentive, and a very good listener. I feel free to express my thoughts and feelings without being judged or criticized. She has helped me to see and feel more to who I am and can be with choosing to think, breathe, relax, and not to react to every situation without thought. I truly enjoy and appreciate our time together 😊."

Minnie, age 58

"I wanted to thank you for the great work you have done with (my son) and then also with (my daughter) this last session. My daughter told me on the way home how fun it was and that she wants to come back and that she needed to say what she said. She was bouncy and very happy! This session has made a difference in the siblings' relationship. I think my son was touched deeply by his sister's expression of love and he is allowing for more of her feelings. So yesterday she walked up to him and claimed her weekly hug, and he didn't push her away or make faces but welcomed her into his arms!! This is huge!! We will stay in touch and when I believe the kids could need your support I will reach out to you! Thank you so much for your dedication and commitment to the work you are doing! You have helped both my kids!"

Parent of an 8 and 12-year-old

I just got word from the Professional Engineering Exam that I have been approved for double time, a reader, breaks and separate room. Everything we wanted. Now I just need to study more and pass the exam. I just want to thank you again for your help…(several months later) I just wanted to let you know that I have passed the exam. I don't think I would have done it without my accommodations. Thank you so much for so quickly helping me out.

Adult Graduate Student
For more information or to set up a free 15 minute consultation,
please email me at dr@maryhelenhunt.com or click the button below.