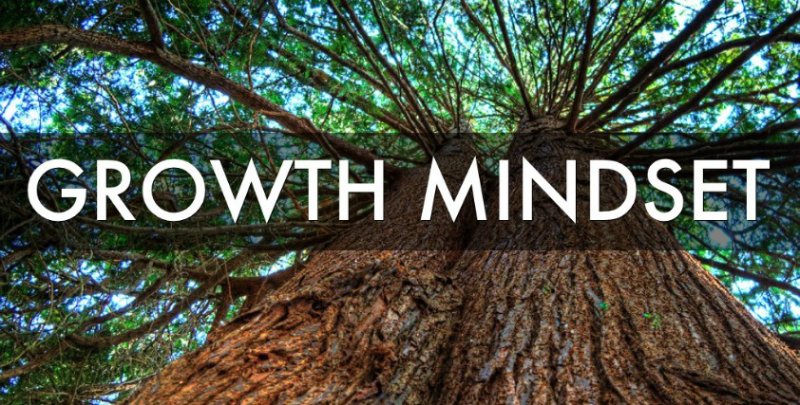 The goal of this newsletter is twofold: first, I have a big announcement, and second, I want to share research I hope you will find useful. On August 21, 1996, I arrived in Atlanta having driven from Alaska in my little (not air-conditioned!) VW Fox. I carried with me a GSU school psychology acceptance letter and a hope to pursue graduate training in a profession that would make a difference in the lives of young people. Exactly 20 years to the day, on August 21, 2016, I drove away from Atlanta to Milford, Connecticut to start a new chapter. Though a very difficult decision, my husband Chris and I decided to move due to a wonderful job opportunity for him and the hope that this would be an opportunity for professional growth for me as well.
I feel so incredibly fortunate to have been part of the lives of my clients. I reflect on the sweet elementary school clients seen early in my time at the Behavioral Institute of Atlanta, and then years later getting to see the truly amazing young men and women they have grown up to be!! What a gift. I am tremendously grateful to all of my clients for sharing aspects of their lives with me. I am also grateful to have had the opportunity to work with and learn from such a talented group of partners at BIA, from the school psychology faculty at Georgia State University, Even though I graduated from GSU long ago, they have continued to be a tremendous support. I am also grateful to the many professionals in Atlanta, including those in Rockdale County Schools and ANCS Charter School, with whom I've had the privilege to interact with and learn from in working together to support students.
As I transition to CT, I'll be maintaining a small assessment practice at BIA and checking in with current/previous therapy clients on a limited basis, once or twice a month, at least through the rest of 2016. I'll maintain and update my website: MaryHelenHunt.com. My website will still be active and regularly updated with resources and videos. I hope to continue to send out occasional newsletters. You can expect that my website will also be expanding to include more resources for college students. Feel free to reach out via email as well: drmhhunt@gmail.com.  
I am teaching psychology part-time at the University of Bridgeport beginning this fall, and am really looking forward to teaching college students and collaborating with the faculty there. This will definitely be a new challenge and an opportunity for growth! I hope to eventually have the opportunity to bring mindfulness training to young adults within university settings as well. I also hope to be collaborating with the team at Inner Explorer (based in Massachusetts) as they evaluate the effectiveness of their school-based mindfulness training program, designed for implementation by teachers. Several schools in the Atlanta-area are participating in Inner Explorer's testing of their new platform beginning this fall!
In terms of Atlanta Mindfulness Groups (AMG), Dr. Gordick and I decided that given my move to Connecticut, it would be best to dissolve the non-profit and for her to continue to teach mindfulness classes at her office locations in Decatur and in Sandy Springs. Please continue to reach out to her for information about the latest class offerings: dianagordick@gmail.com. It's been a joy to further develop our mindfulness training together and to teach mindfulness classes with Dr. Gordick!
The research I hope you'll find useful:
I love the motto at BIA, "Change is possible at any age" and on those days when it doesn't seem so easy, we jokingly quip, change is "difficult" at any age, and I think both can be true! The work of Carol Dweck in her book Mindset has profoundly impacted my views on the capacity of children, adolescents and adults to grow and change over time. I have seen brilliant learners fail to flourish, and struggling learners exceed expectations and feel that examining this through the lens of a growth versus fixed mindset helps shed light on the reasons why.
Carol Dweck explains: "This grown mindset is based on the belief that your basic qualities are things you can cultivate through your efforts. Although people may differ in every which way—in their initial talents and aptitudes, interests, or temperaments—everyone can change and grow through application and experience…The passion for stretching yourself and sticking to it, even (or especially) when it's not going well, is the hallmark of the growth mindset." (page 7)
What struck me in Dr. Dweck's accounts are her examples of individuals who have been successful in life and embody a growth mindset. It's common in our society to assume that superstar athletes and performers have innate talents. We often underestimate the time and effort spent developing these skills. I was shocked to discover that Michael Jordan did not make his high school varsity team as a sophomore! What if at that point he had decided that basketball just wasn't his thing? He later made the varsity team as a junior and played for the rest of high school. While he wasn't recruited to play for his college team, he did go on to prove himself at the University of North Carolina, and through hard work and many hours of training, became one of their most valuable players. Michael Jordan went on to play for the NBA and is often called the greatest basketball player of all time. He wasn't picked out as a "superstar" athlete in high school. He was determined, worked hard and used feedback about his performance to continuously improve his game.
How can you help kids develop a growth mindset?
Dr. Dweck's research suggests that you can point out situations in which kids have worked hard and reinforce the process. What strategies is the student using? How do they figure out the answers to the problem? Did they keep working at it? One sure-fire way to hinder the "stick-to-it-ness" that we want to develop is to praise kids for being smart and intelligent and for learning things quickly. Then, when something doesn't come quickly or easily, they are not likely to try hard, or may assume they just aren't good at it. They may not want to try things they can't develop mastery of quickly. I am guilty of saying, "Math just isn't my thing." Boy that's sure a free pass to NOT keep trying in math, isn't it? Being a superstar in math may not be a realistic expectation (at least not right away), but getting better at math is.
Children who are praised for intelligence may be less likely to take on more challenging tasks, as they don't want to risk failing. Dr. Dweck notes that "if parents want to give their children a gift, the best thing they can do is to teach their children to love challenges, be intrigued by mistakes, enjoy effort, and keep on learning. That way, their children don't have to be slaves to praise. They will have a lifelong way to build and repair their own confidence." While application to academics and sports is fairly clear, a growth mindset can be an asset in relationships and social-emotional growth as well. I have worked with many clients on developing the capacity to be "okay" with some discomfort. Trying new things, risking being wrong and making mistakes can all be uncomfortable, but stretching ourselves to do it anyway has the potential to lead to tremendous growth.
Here are a few videos and websites for more information:
Developing a Growth Mindset: 5 Tips for Parents
The Growth Mindset (3-minute interview with Carol Dweck)
Angela's Duckworth's TedTalk: The Key to Success: Grit
Mindset website
When Chris and I decided to make the move to Connecticut, I debated what to write for my summer (oops, now fall) newsletter. What better topic could I embrace whole-heartedly but the one that has inspired me to push myself to try something new? This process has been full of challenges, and I have no doubt I'll make mistakes as a new adjunct professor. That being said, I'm also confident that with a growth mindset, I can meet those challenges with grit, optimism and a sense of humor.
I wish YOU the very best in your pursuits for growth and fulfillment!
Warmly,
Mary Helen Hunt, PhD